Tuesday nights, 6-7:30pm. Run in a 4 week block.
In this small group lesson our coach will run you through all the basic climbing techniques needed to have you moving like a rock star in no time!
NEXT START DATE - TUE OCT 1st - BOOK HERE
$10 Entry plus FREE Harness (or shoe) hire, All day long.
Please bring your UNI/TAFE ID. Sorry, not for school kids.
Meet every WEDNESDAY Night at 7pm. Climb with other ladies who are looking for adventure (and a chat). All levels welcome. Normal entry/membership applies.
Friday Night Social Climbing
Join us every FRIDAY night from 7pm for climbing with new friends. All levels welcome. Come meet our crew.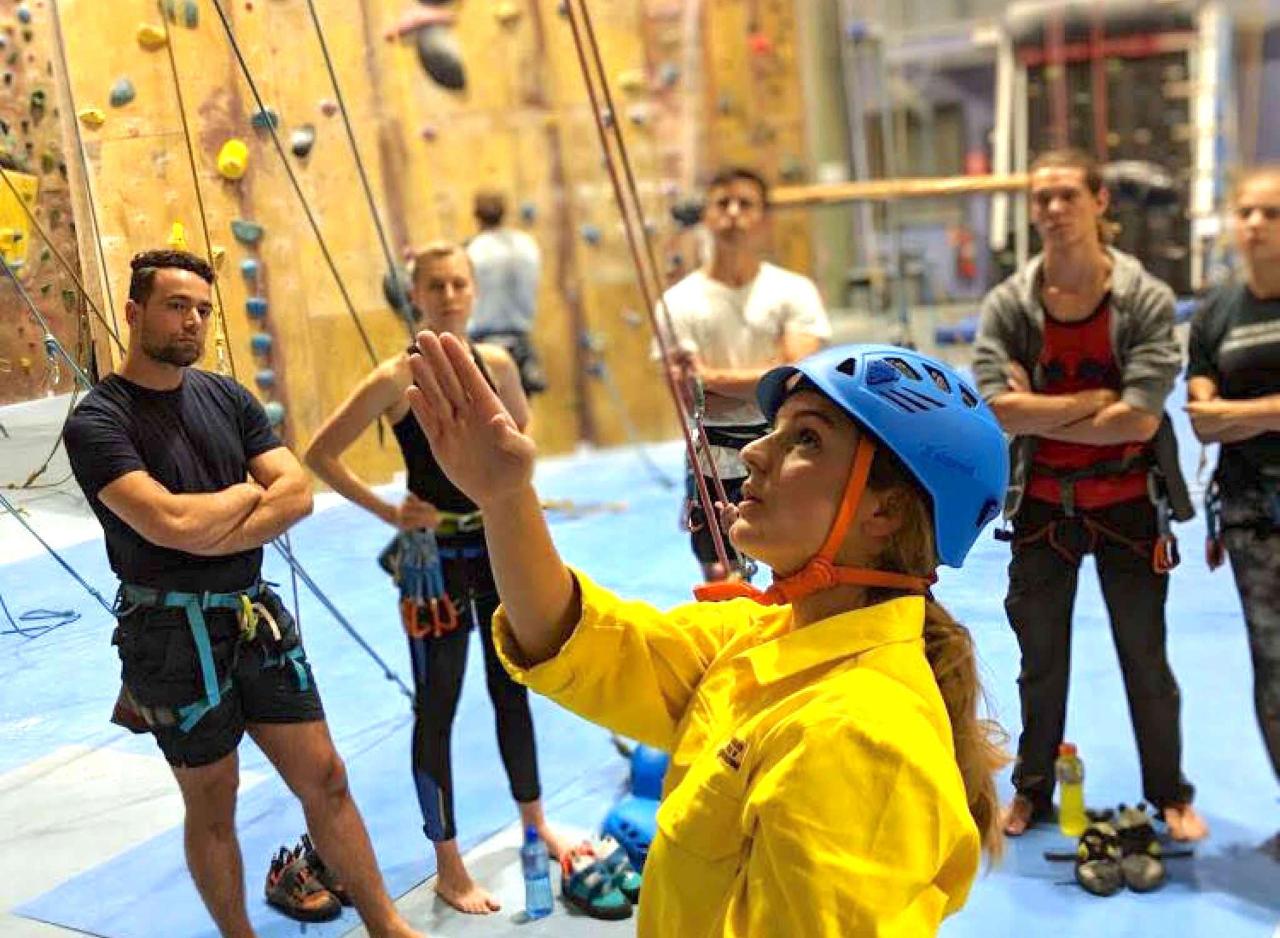 Check next start date below
An introduction to lead climbing - starting with simulations on a top rope which will include clipping runners while you climb. From there we'll get you on suitable routes for your first lead climbs. Run over 2 nights by the team from the Australian School of Mountaineering.
We run COMPLIMENTARY classes weekly in our gym. Yoga, Core, Circuit - we have you covered. All are included in your entry fee/membership.
Check out our timetable HERE