Tuesday nights, 6-7:30pm. Run in a 4 week block. In this small group lesson our coach will run you through all the basic climbing techniques needed to have you moving like a rock star in no time!
Bookings are essential. Check next start date HERE
Sat 31st August we are running 2 Clinics with our athlete Jasmine
BEGINNER, 8:30am start CLICK HERE
INTERMEDIATE 10:30am start CLICK HERE
Bookings essential $45pp
Meet every WEDNESDAY Night at 7pm. Climb with other ladies who are looking for adventure (and a chat). All levels welcome. Normal entry/membership applies.
Friday Night Social Climbing
Join us every FRIDAY night from 7pm for climbing with new friends. All levels welcome. Come meet our crew.
Saturday 24th August, 4-8pm
NEWBIES to Climb Fit St Leonards get 2 for the price of 1 (harness included)
MEMBERS can bring up to 4 friends for FREE.
We run COMPLIMENTARY classes weekly in our gym. Yoga, Core, Circuit - we have you covered. All are included in your entry fee/membership.
Check out our timetable HERE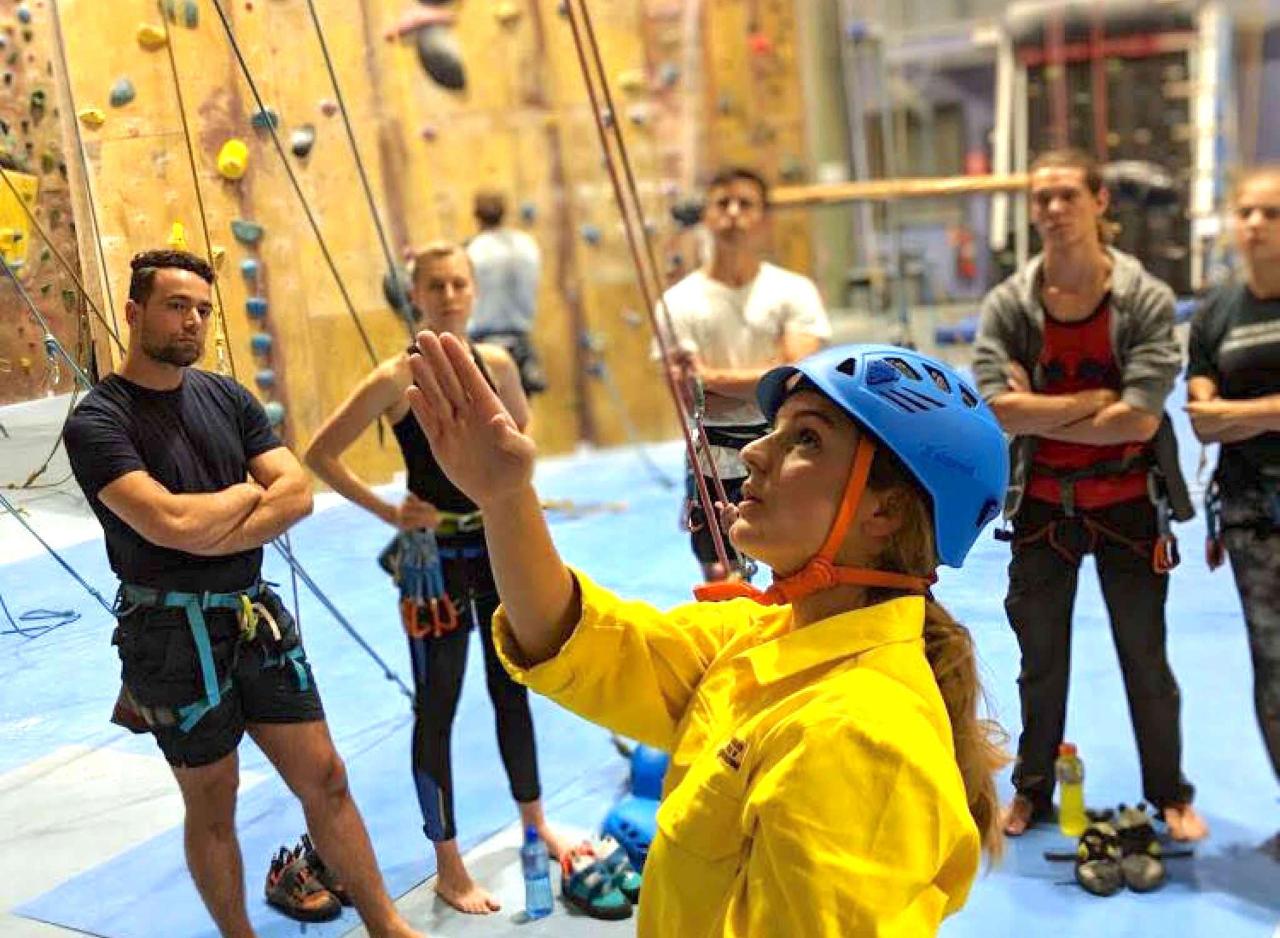 Check next start date below
An introduction to lead climbing - starting with simulations on a top rope which will include clipping runners while you climb. From there we'll get you on suitable routes for your first lead climbs. Run over 2 nights by the team from the Australian School of Mountaineering.